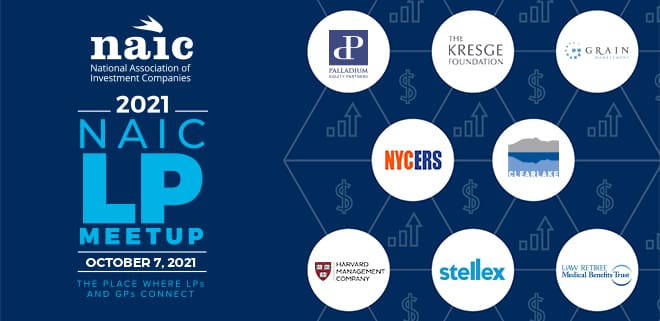 The NAIC LP Meetup is an annual event where more than 40 institutional investors convene to connect with NAIC members, facilitate new investor connections and expand existing relationships. The LP Meetup is designed expressly to create an environment where NAIC members can meet several LPs in private, one-on-one settings to begin new capital conversations.
Additionally, the LP Meetup serves as the premier event for all institutional investors interested in meeting experienced, high-performing diverse managers.
Whether you are an institutional investor seeking to diversify your portfolio of managers, or if you are a general partner interested in connecting with new LPs, the NAIC LP Meetup is the place to be.
Identify new managers with a strong track record and alpha-generating performance to meet your portfolio's needs
Meet several talented diverse managers in one day
Learn best practices for engaging with diverse managers from industry leaders
Meet several institutional investors in one-on-one virtual meetings
Learn the key components for successfully raising an institutional-grade fund and raising institutional capital during the COVID-19 pandemic.