Thank you for coming to the ILPA Members' Conference 2019!
Please enjoy photos from this year's event!

Save the date for next year!
The ILPA Members' Conference 2020 will return to the Swissotel, June 2-4
Read on to see what you missed in 2019 - and explore the types of sessions and networking you can look forward to in 2020!
The largest LP-only gathering in the world, MCON brings together ~300 ILPA members for a three day experience like no other. Designed for LPs by LPs, there is no better opportunity to share experiences, discuss issues, gain insights, build relationships and make new connections.
What can you expect from the annual Members' Conference?
LP-Only Environment
Customized educational workshops - 12 workshops have been created, customized specifically for  LPs investing in private equity and exploring subjects important to you
Peer-led roundtable discussions to dive into hot topics, sharing your own experiences and learning from your peers
ILPA's Annual General Meeting reflecting on the past year and coming year
Meet and Greet Social Events hosted by ILPA partners to break the ice on the first night
MCON Expo featuring a range of  the highest quality service providers, offering products and services of keen interest to private equity limited partners
2019 Keynote - A Conversation with Kewsong Lee and Ash Williams


In our closing keynote, Ash Williams, Executive Director and CIO, Florida State Board of Administration, in conversation with Carlyle Co-CEO Kewsong Lee will discuss the state of the market and the future of private equity including the evolving role of GPs and LPs.
2019 Event Details
Date: June 4 -6, 2019
Location: Swissôtel Chicago
Early Bird Fee: $499 USD (deadline April 26)
Group registrations: For organizations planning to send multiple attendees to the conference, we encourage you to take advantage of the group discount rate! For every three paid registrants at the regular fee, ILPA will provide a complimentary pass for your fourth attendee. Contact [email protected] for assistance in receiving this special rate.
Featured Roundtables
Roundtable 1: Let's Talk About Fees: A Discussion in Reasonability
In this audience-driven roundtable discussion, we'll examine the reasonability of the various costs associated with managing a private equity firm and its funds. Despite significant progress towards standardizing how fees, expenses, and carried interest are disclosed (after-the-fact), many of the LPs evaluating a prospective fund are still uncertain about what costs will be covered by their management fee (and what will ultimately be borne by the fund). Based on the experiences of the audience, we'll attempt to identify each of the costs associated with operating a private equity firm/fund (regardless of how they're paid for). Furthermore, we'll distill the key characteristics of these costs to determine what makes them more (or less) reasonable to be covered by the management fee. Lastly, we'll discuss how ILPA can best share these findings with the industry.
Roundtable 2: The Never Ending Story: Implications of Lengthening Fund Durations
Traditional PE funds have advertised a typical duration of 8-10 years though many have lasted much longer in reality.  These lengthening fund durations create unique challenges for LPs as they consider deployment, pacing and monetization across their investment program and portfolio.  Against this backdrop, some PE firms and other market entrants are beginning to name and specifically solicit capital for longer-hold or indefinite duration investment vehicles. This roundtable will involve member-led discussion on how LPs are handling funds of longer or uncertain duration and responding to the challenges they pose.  The discussion will also include an examination of the opportunities presented by "purpose-built" vehicles designed for holding assets over the long term.  Member attendees should walk away from the conversation armed with ideas and questions to ask in order to manage the issues and opportunities presented by this new phenomenon.
Roundtable 3: Punching Above Your Weight: Successful Operational Strategies for Smaller Teams
In today's dynamic market, many LP organizations are feeling considerable pressure to perform at ever higher levels with increasingly fewer resources.  Information overload, accelerated investment pacing and the ongoing importance of conducting comprehensive due diligence and portfolio monitoring is challenging for even the most efficient teams. For those organizations that must operate with a limited staff, the environment is especially difficult. This peer-led discussion will explore best practices in doing more with less with a focus on tips and tricks for teams operating in a resource constrained environment.  From wearing multiple hats, to outsourcing non-core functions, to avoiding staff burnout, the session will identify strategies that have worked for limited staffs, and honestly address approaches that are less than effective.  Members are encouraged to join the conversation and share their own hacks for making the best use of resources already at their fingertips.
Roundtable 4: Up Close with the SEC: Update & Discussion  
The U.S. Securities & Exchange Commission (SEC) began regulating private equity fund advisers in earnest in 2012, after the passage of the Dodd-Frank Act. A rigorous private equity examination program has been put into place, led by the specialized private fund exam unit in the SEC's Office of Compliance, Inspections and Examination (OCIE), which has generated significant knowledge and understanding at the SEC as to how to uncover compliance issues at these advisers.  Moreover, these examinations have also led to a variety of enforcement actions that have resulted in changes and adjustments to how private equity advisers operates, and the terms in limited partnership agreements (LPAs). Join us for a robust discussion between limited partners and SEC staff from OCIE and the Division of Enforcement about the SEC's priorities, governance and compliance issues in the private equity market, and operational due diligence best practices from both sides of the table.  This discussion will be led by Chris Hayes, ILPA's Senior Policy Counsel, with helpful participation from Steven Levine, Associate Regional Director of the Chicago Regional Office of OCIE, and Dabney O'Riordan, Co-Chief of the Asset Management Unit in the Division of Enforcement at the SEC.
Thank you to our 2019 Meet & Greet Hosts!

Senior Heads of Private Equity Dinner (CIOs and Heads of PE Only), Hosted by BlackRock
Now in its fourth year, this dinner, exclusive to CIOs and Heads of Private Equity will give you the opportunity to meet colleagues in a casual environment, prior to the main conference beginning.

Festive Tasting of Margaritas and Mexican Cuisine, Hosted by Aksia
Please join Aksia and your peers for a festive evening of margarita tastings and Mexican cuisine at Mezcalina, known for its upscale Mexican fare in a space with folk art and murals. Enjoy a wide variety of regional cuisine, served family style as well as fresh fruit margaritas. Weather permitting, the festivities will continue on the outdoor patio.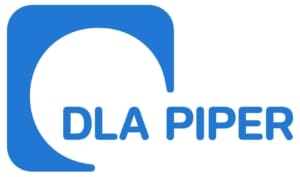 Join DLA Piper for a Meet and Greet 27 Stories Above it All
Please join DLA Piper for an unforgettable meet and greet at ROOF on theWit Hotel, ranked by Travel + Leisure magazine as one of the "Top 3 Rooftop Bars in the World." Acclaimed for its hand-crafted cocktails, Spanish-inspired cuisine and sweeping views of the Chicago skyline, ROOF on theWit offers the perfect end to your day - or start to your night.
Sunset Soiree, Hosted by IHS Markit
Take in breathtaking Chicago views from the rooftop of the LondonHouse Hotel as the sun sets on River North. Enjoy a surf and turf dinner, sip on refreshing cocktails and network with colleagues and peers.

Aery Ambiance & Inventive Libations with Northern Trust FRONT OFFICE SOLUTIONS
Experience panoramic views thirteen stories above Millennium Park at a casual, upscale rooftop restaurant and open-air terrace ranked as one of the best in Chicago by Condé Nast Traveler. Enjoy roving reception reflecting seasonal freshness in both food and award-winning cocktails, while networking and mingling with your peers and Northern Trust's new business dedicated to asset owner: Front Office Solutions.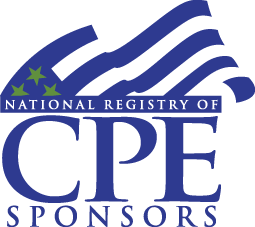 Program Level: Overview
Delivery Method: Group-Live
Earn up to 9 CPE Credits (1.5 per applicable workshop)
There are no prerequisites or pre-reading materials for this program
Institutional Limited Partners Association is registered with the National Association of State Boards of Accountancy (NASBA) as a sponsor of continuing professional education on the National Registry of CPE Sponsors. State boards of accountancy have final authority on the acceptance of individual courses for CPE credit. Complaints regarding registered sponsors may be submitted to the National Registry of CPE Sponsors through its website: www.learningmarket.org