About the ILPA/PERACS Relationship
The ILPA & PERACS have teamed-up to provide members with a free, exclusive tool for analyzing the track record of their portfolio and prospective managers. From the security and ease of their own desktop, members can use the PERACS Calculator to measure and benchmark PE performance and risk, powered by PERACS' cutting-edge methodologies:
PERACS Rate of Return - A measure of absolute return, corrected for the biases of standard IRR
PERACS Alpha – Expresses unbiased value generation over public market returns
PERACS Risk Curve - Captures the distribution of performance in a PE portfolio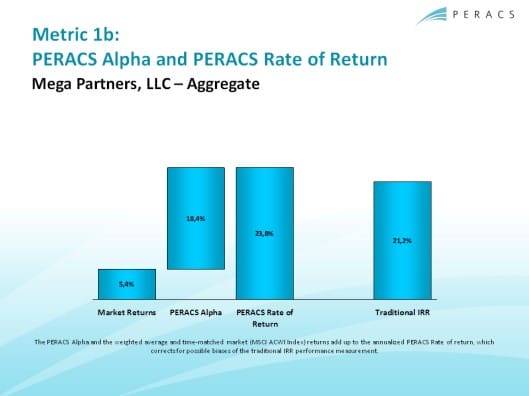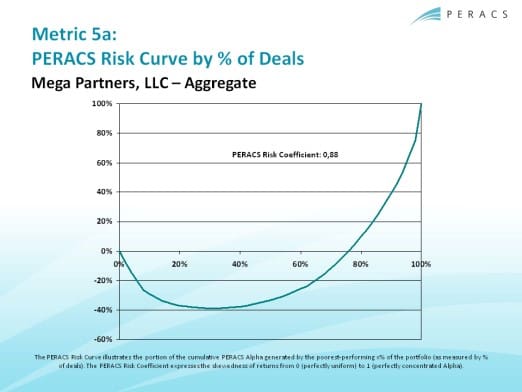 Access the PERACS Calculator
The PERACS Calculator1 is available via an IntraLinks data-room. A one-time registration is required.
One-Time Registration:
Click the button below to notify PERACS of your interest (CAUTION: Clicking the button will immediately send your name, email, and org. name to PERACS)
Within one business day, you will receive an "invitation" e-mail, directing you to a dedicated IntraLinks data-room, where the tool can be downloaded (an additional IntraLinks registration may be required)
From IntraLinks, you can download the tool from the "PERACS Calculator" folder (additional user instructions are provided within the tool)
Monthly updates (reflecting fresh benchmark data) can be downloaded directly from IntraLinks
If you experience technical difficulties while downloading the reports, contact

[email protected]
1The Excel-based, PERACS Calculator works on any environment of Windows with Office 2010 or higher.
About PERACS
PERACS is a leading provider of independent track record performance certification services for alternative investments driven by more than a decade's pioneering research developed by the company's world recognized founder, Professor Oliver Gottschalg. Today, PERACSTM is being applied by firms representing more than 20% of global private equity fundraising volume.
The company's proprietary PE Due Diligence AnalyticsTM is an exceptionally powerful method for identifying key attributes of performance, risk profile, strategic differentiators with an innovative statistical benchmarking algorithm. A comprehensive set of standardized, quantitative metrics is generated at the deal-, fund- and portfolio level cumulatively as well as continuously for periodic reporting.
General partners use PERACS to enhance fundraising effectiveness and efficiency, crystalizing firm competitive positioning and ongoing investor communication. Limited partners use PERACS to provide unique perspective into portfolio risk and return profile with application in portfolio design, investment decision support and optimizing performance.