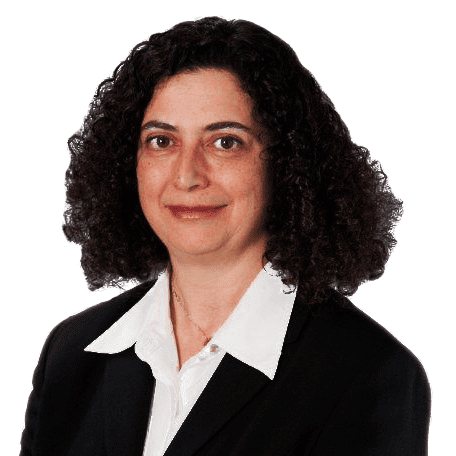 Serra Erdogmus
Organization: Canadian Medical Protective Association
City: Ottawa, Canada
Title: Senior Portfolio Manager, Private Assets
Which school(s) did you attend?
I have a B.A from Bogazici (Bosphorus) University in Istanbul and M.B.A from University of Ottawa. I am a CFA charter holder.
How did you get your start in private equity?
I joined the Canadian Medical Protective Association in 2002 to manage the private equity allocation. At the time the CMPA did not have many commitments in private equity and had a 5% allocation to the asset class. Over the years the private assets portfolio grew to 25% of the total policy allocation with the additions of private debt and private real assets.
When did you start participating in ILPA events and initiatives?
The CMPA endorsed the ILPA Principles and became a member in 2010. I started getting involved the same year by joining the Research Committee.
How does ILPA help you be a more effective investor?
ILPA provides an excellent platform for exchange of ideas and best practices with our institutional investor colleagues. Our team has incorporated many of the tools, the benchmark and the standard forms ILPA created over the years.
We have taken advantage of ILPA services by sending one of our team members to ILPA's Latin American market research trip in 2015. We were looking at expanding our private equity investments to the region and this organized trip was extremely helpful in meeting different stakeholders in three different countries.
We have benefited from the ILPA Institute where we sent a colleague to one of their courses, which provided excellent training for the role.
There is always a lot of information we need to filter in our day to day jobs. From Industry Affairs to Benchmarking initiatives, ILPA is working on finding and providing the relevant information in a much more efficient manner for us.
Our team members attended the ILPA LP-only Conferences quite regularly since 2010. There is a lot of useful information at the conference and it provides an excellent venue to communicate with other LPs.
We attended the GP Summit in 2015 and found the event a good venue for initial meetings with new managers. Later on, we followed up with a few managers that might have a good fit for our portfolio in the coming years.
What was your most enjoyable private equity focused business trip?
I enjoy the market research trips when we are expanding in to a new asset class, sectors or geography. Examples include the various research trips I have done since 2004 to explore the Infrastructure asset class. The first was a trip to Europe to learn about the sector and the opportunity set in the region. This was followed by trips to China and India when we decided to expand our Infrastructure investments to Asia.
What are the challenges facing LPs today?
We all operate in an uncertain macro environment. However, I think challenges also present opportunities. The nature of private investments requires the investors to consider downside protection and recognize the new opportunities that arise during volatile periods.
There are some big macro themes that are having an impact on our portfolios. The low interest rate environment, strengthening US dollar and the turmoil in energy markets are some examples of macro forces that require critical thinking. We also follow different trends. Sometimes we may think that there is a great opportunity arising from a global trend but we may not find a good vehicle to invest in or there may not be enough expertise in the market.
What does it take to succeed in today's environment?
I think we need to be disciplined investors. We have a very systematic and structured investment process. I believe in using good processes in making investments.
We are opportunistic investors. We prefer the under-the-radar, contrarian and niche strategies. I think success will require a nimble investment philosophy. We don't invest if we do not have a clear understanding of the risks and the return prospects.
What themes will play out for private equity over the next twelve months?
The industry is experiencing increased attention from regulators, better transparency demands and ESG concerns. The impact will be different on each LP. I am particularly excited about the transparency initiative ILPA has undertaken. A standardized approach to disclose fees, carry and expenses will increase the confidence level LPs have in making private asset investments.
Our next Member Spotlight will be published at the end of March.