Thank you for attending the 2017 ILPA MCON!
May 31 - June 2, 2017 | Boston, Massachusetts
Thank you to everyone who joined us in Boston for the record breaking 2017 MCON, where we had our largest-ever gathering of members.
Watch this space for photos from the event, and don't forget to complete the event survey to help shape the next event.
Save the date for 2018 when we head to Chicago, IL, June 5 – 7!
Save the date for our 2018 MCON in Chicago IL, June 5 – 7
2017 Conference Highlights
Nine educational workshops customized for LPs on topics sourced from the ILPA's members
Two senior stream workshops, exclusive to CIOs and Heads of Private Equity, focused on issues that are top of mind with senior leadership. Building on the success of this new stream in 2016, Andrea Auerbach, Cambridge Associates, returns to present on Pacing of Private Equity Commitments, followed by a panel discussion on Managing Investment Assets in a Slow Growth Return Environment
New peer-led roundtables, held under Chatham House Rules, to dive into hot topics with your peers to hear their perspectives, what is/isn't working for them and share your own experiences.
*NEW* "Meet and Greet" social events on the first evening, hosted by ILPA partners, to allow you to break the ice and network within a smaller group of attendees right from the start of the event
The ILPA's Annual General Meeting - see what we have been up to over the past year, what our plans are for the coming year and vote for the new Board of Directors
Partner Expo featuring a range of third party providers who can save you time by answering your questions in person and provide quick demos of their products
Roundtable Discussion Topics Announced!
These new social events, following the welcome reception, have been added to increase your opportunity to network with your fellow attendees. Hosted by ILPA partners, these "meet and greets" allow you to break the ice in a casual environment when you first arrive in Boston.
Attendees can "choose with their feet" from four discussion rooms comprised of both large and small groups. Our topics have been carefully sourced by our membership to ensure the utmost timeliness and relevancy to your worlds.
Join us as we discuss:
A Continuum of Collab-etition: Direct and Co-Investing
Hindsight is 2 and 20: Evolutions Beyond Traditional Fund Structures
Metrics that Matter: Fees, Expenses and Lines of Credit
The Team for the Job
NEW! Meet and Greet Social Events - May 31
These new social events, following the welcome reception, have been added to increase your opportunity to network with your fellow attendees. Hosted by ILPA partners, these "meet and greets" allow you to break the ice in a casual environment when you first arrive in Boston.
We are excited to announce the first two events, with another anticipated if there is high demand.

Meet and Greet Pub Night – Hosted by MJ Hudson
Experience a bit of Boston and join hosts MJ Hudson at Bell In Hand, the oldest tavern in America, for a casual dinner to meet your fellow conference attendees.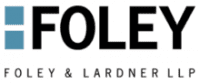 Senior Heads of Private Equity Dinner – Hosted by Foley & Lardner, LLP
Now in its second year, this dinner, exclusive to CIOs and Heads of Private Equity is once again hosted by Foley & Lardner, LLP. A complement to the senior stream workshop sessions, this dinner will give you the opportunity to meet your colleagues in a casual environment prior to the sessions the following day.
Meet and Greet Social – Hosted by Cambridge Associates
Make connections with your fellow conference attendees and join them and hosts Cambridge Associates at the acclaimed Mistral restaurant for a taste of Provence.
Closing Keynote
Out of the Inbox: A Fireside Chat with Dan Primack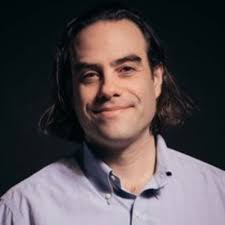 Dan Primack, Business Editor at Axios and author of the daily column Pro-Rata, has been breaking news and delivering insightful commentary and analysis to private equity inboxes daily for almost two decades. At the 2017 ILPA Members' Conference, we will "flip the script" on Dan with a unique opportunity to hear him answer, rather than ask, the questions about our industry -- and the politics and market dynamics that surround it.
With 18 years reporting on the financial industry, including at Thomson Reuters, Fortune, and now the lauded new venture, Axios, Dan has become one of the most trusted sources of private equity news today. In this unique forum and format, we will have the opportunity to hear first-hand Dan's thoughts, stories, and perspectives shaped by his vantage point at the nexus of finance, industry, and public policy. Dan will share his reflections on ways current political and economic dynamics are poised to impact private equity in the coming year, and provide an overall picture of the future of the industry.
Why should you attend?
100% of attendees in 2016 said they would recommend this event to their colleagues
This is the largest LP-only event globally
All content is created specifically for LPs investing in private equity
Meet your global colleagues! Attendees in 2016 hailed from 11 countries
Participate in your association!
What do your fellow LPs say?
"Session content and speakers were excellent"
"The topics were relevant to current industry highlights. I took away actionable items that will enhance my process and add value."
"I really enjoyed how interactive the sessions tended to be. Sharing best practices is always helpful and I feel like more LPs were willing to share experiences at this conference."
Partner Expo | June 1 | 7:30am – 6:00pm
Returning for its second year visit the Partner Expo to meet service providers hand-selected by the ILPA.
Exhibiting Partners will be located in the main foyer on only June 1 for you to discover more about their services, view demos and ask questions. Stop by during breakfast, breaks, lunch and following the last session of the day. Partners will not have access to any sessions or meal spaces.
Exhibiting partners will include some of the providers who offer discounts to ILPA members. Visit our Member Discounts page for more information.
Thank you to our Expo Partners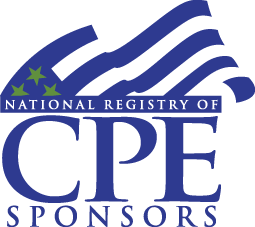 Program Level: Overview
Delivery Method: Group-Live
Earn up to 7.5 CPE Credits (1.5 per applicable workshop)
There are no prerequisites or pre-reading materials for this program
Institutional Limited Partners Association is registered with the National Association of State Boards of Accountancy (NASBA) as a sponsor of continuing professional education on the National Registry of CPE Sponsors. State boards of accountancy have final authority on the acceptance of individual courses for CPE credit. Complaints regarding registered sponsors may be submitted to the National Registry of CPE Sponsors through its website: www.learningmarket.org

CFA Institute has approved this program, offered by Institutional Limited Partners Association. If you are a CFA Institute member, CE credit for your participation in this program will be automatically recorded in your CE Diary.